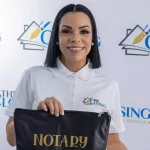 Understanding the Role of Notarization in Estate Planning
July 10, 2023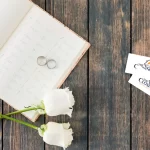 Forever United: Unveiling the Magic of Our Wedding Officiant Services
July 24, 2023
In today's interconnected world, the need for reliable and efficient document authentication has become paramount. Whether it's for personal, educational, or business purposes, having your documents recognized internationally is essential. This is where #apostilleservices step in, offering a convenient and streamlined solution for #documentlegalization. In this blog post, we will delve into the concept of apostille services and explore how they simplify the process of #documentauthentication across borders.
Understanding Apostille Services
Apostille services are designed to authenticate documents for use in foreign countries that are signatories to the Hague Convention. The Hague Convention Abolishing the Requirement of Legalization for Foreign Public Documents, commonly known as the #apostilleconvention, is an international treaty that simplifies the #legalizationprocess. It allows participating countries to recognize documents issued by other member nations without the need for additional verification.
Why Apostille Services Matter
The traditional process of document authentication can be time-consuming, involving multiple steps and visits to different government authorities. Apostille services, however, offer a more efficient alternative. Here are a few reasons why these services have become increasingly popular:
Time-Saving:
Apostille services eliminate the need for multiple visits and lengthy bureaucratic procedures. Instead, they streamline the authentication process, ensuring your documents are legalized promptly.
Simplified Procedure:
With apostille services, you no longer need to navigate the complex requirements of each country individually. A single #apostillecertificate is sufficient to authenticate your document in any participating country, greatly simplifying the process.
International Recognition:
Apostille certificates issued by competent authorities are universally recognized by countries that are signatories to the Apostille Convention. This recognition provides assurance to foreign governments, institutions, and organizations that your documents are legitimate and trustworthy.
Versatile Applications:
Apostille services cover a wide range of documents, including #birthcertificates, #marriagecertificates, #educationaldegrees, #businesscontracts, #backgroundcheckreports and more. This versatility ensures that individuals, students, professionals, and businesses can all benefit from these services.
In conclusion, apostille services have revolutionized the way documents are authenticated for international use. By simplifying the complex and time-consuming process, these services offer individuals and businesses a convenient and reliable solution for document legalization. Whether you need to present your educational qualifications overseas, establish a foreign business entity, or validate personal documents, apostille services are a valuable resource, and we, at The Closing Signing Service, are happy to assist you with your apostille needs. Contact us today at 844-865-8277 or via email at scheduling@theclosingsigningservice.com.