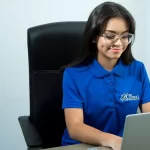 Apostille Services for Educational Documents: Tips and Requirements
November 13, 2023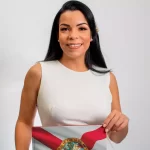 Signing Agent vs. Notary Public: Key Differences and Similarities
November 15, 2023
When it comes to pursuing education abroad or seeking employment in foreign countries, having your educational documents recognized is a vital requirement. One critical step in this process is obtaining an apostille for your educational documents. In this blog post, we will explore the significance of apostille services for educational documents and provide valuable tips and requirements to ensure a smooth and successful apostille process. If you're considering studying or working internationally, read on to make the document authentication process a breeze.
The Importance of Apostille for Educational Documents
Obtaining an apostille for your educational documents is essential for various purposes, including:
Academic Recognition:

Many foreign academic institutions require apostilled educational certificates for enrollment or credit transfer.

Employment Abroad:

Employers in foreign countries may request apostilled diplomas or transcripts as part of the hiring process.

Visa Applications:

Certain countries may require apostilled documents for student or work visa applications.
Now, let's delve into some important tips and requirements to ensure your educational documents receive the necessary apostille.
Common Educational Documents Requiring Apostille
Apostille services are typically required for various educational documents, including:
Diplomas and Degrees:

These prove your academic qualifications and are often requested by universities and employers.

Transcripts:

These provide a detailed record of your academic performance and coursework.

Certificates

Language certificates, professional development certificates, and other educational certifications may also need apostilles.
Tips for Obtaining an Apostille for Educational Documents
1. Check Document Eligibility: Confirm that your educational documents are eligible for apostille services in your country.
2. Contact the Right Authorities: Identify the appropriate government department or agency responsible for apostilling services in your region. They will guide you through the process.
3. Gather Required Documents: Prepare a set of documents that may include your diploma, transcripts, and a copy of your passport.
4. Notarization: In some cases, you may need notarization of your documents before seeking an apostille. This involves a notary public verifying your identity and witnessing your signature.
5. Complete Application Forms: Fill out the necessary application forms provided by the apostille authority.
6. Pay Fees: Be prepared to pay the required fees for apostille services.
7. Submit Documents: Submit your documents and application to the relevant authority. This may be done in person or through mail, depending on the rules of your jurisdiction.
8. Track the Process: Keep track of the progress of your apostille request, as processing times can vary.
9. Receive Apostilled Documents: Once the apostille process is complete, you will receive your documents with the apostille certificate attached.
Pro tip: Make the process easier by hiring the experts! Contact the Closing Signing Service and we will take care of your notarization and apostille request!
The Role of Mobile Notaries in Educational Document Apostilles
Mobile notaries play a vital role in the notarization phase of obtaining an apostille. They can verify your identity and notarize your documents, ensuring they meet the necessary legal standards.
Obtaining an apostille for your educational documents is a crucial step when planning to study or work abroad. By following these tips and requirements, you can navigate the process successfully and ensure that your educational credentials are recognized and accepted internationally.
For professional assistance with apostille services for educational documents, consider The Closing Signing Service. Just send us an email to: scheduling@theclosingsigningservice.com and we will take care of you apostille needs!