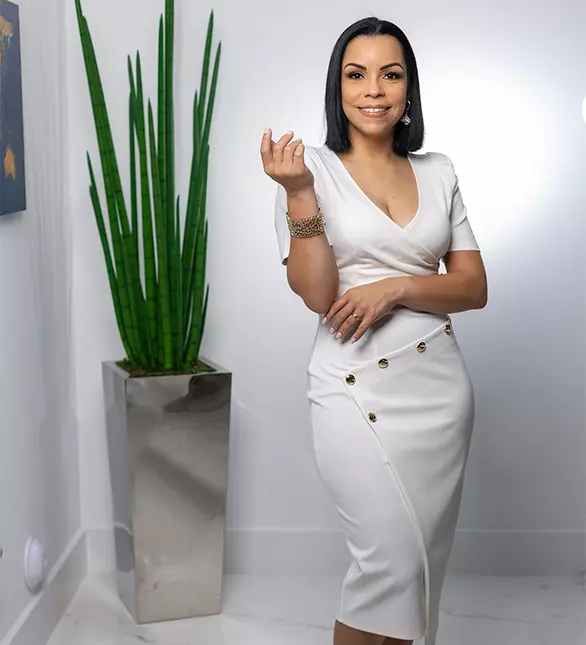 MELINA FUENMAYOR
Our founder Melina Fuenmayor is a Venezuelan Immigrant, and a successful businesswoman. She is inspiring Latina entrepreneurs across the US with her incredible story of struggle and triumph. Taking charge of the life she wanted to achieve, she is now living the American Dream.
She came to the US by the end of 2017 armed with nothing but the desire to build a good life for her family. As a woman immigrant, things haven't been easy. She had to work four jobs just to make ends meet and provide for her family. She started working as an Administrative Assistant and then a Paralegal at a law firm. At one point, she also had to work as a babysitter.
Despite the language barrier and the challenges she faced, she is fueled with determination. While working at the law firm, she pursued studies in Notary Public and became a Certified Notary Signing Agent. While it started as a side-hustle, she soon found herself quitting her jobs one by one.
Four months later, she took a leap of faith and quit her last job to dedicate her focus to running the business full-time. Her gamble paid off, and in just three months she was doing hundreds of closings each month.
She established herself as a leader in her field and became widely recognized as a referent. In August 2020, during the pandemic, she launched The Closing Signing Service to meet the rapidly growing demands for her expertise.
Title Companies, Real Estate Attorneys, and other Mortgages Professionals rely on her and her team to find and hire mobile notaries to close real estate transactions anywhere in the U.S. Melina has personally executed nearly 3,000 closings and she and her team have been able to schedule over 12,000 transactions for over 500 clients across the country, becoming one of the most successful and profitable signing service companies in the sunshine state.
In the past year, Melina Fuenmayor has been focusing her career in growing her Notary Agency, and becoming a Remote Online Notary Expert, not in vain she has now been recognized as the Remote Online Notary Queen. She has also been appointed as the Southern Florida Ambassador for the Loan Signing System Program, which allows her to train and guide new notaries in the notary business industry.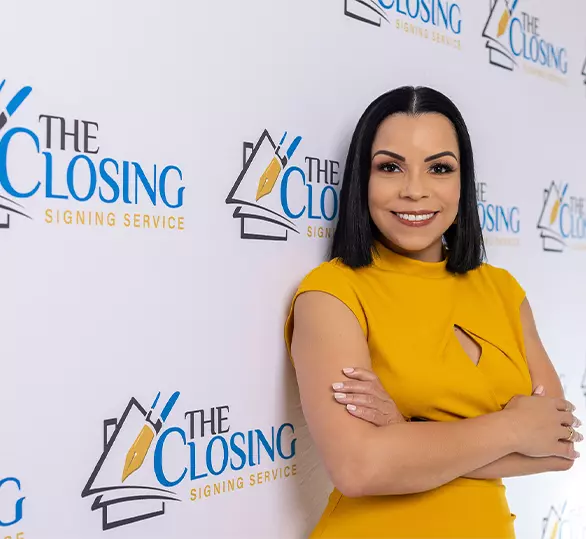 THE CLOSING SIGNING SERVICE TEAM
I'm not acting alone; we are an amazing team who are making this possible. Together we have assisted tens of thousands of people across the country by providing notary signing services for their real estate transactions.
We have built a reputation on being a trustworthy, innovative, and highly communicative company who quickly solves problems and gets the job done. The Closing Signing Service team is trained to effectively communicate with title companies, using our secure technology to manage schedules and accommodate all signings.