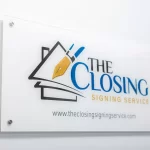 The Symbiotic Relationship: How Title Companies/Real Estate Attorney's Offices and Signing Services Work Together
November 9, 2023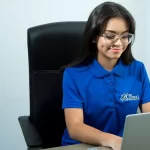 Apostille Services for Educational Documents: Tips and Requirements
November 13, 2023
Are you a title agent, escrow officer, or real estate attorney striving for seamless real estate closings? We understand the complexities and high stakes of this process, and that's why we've put together this guide to help you navigate the intricacies of closing transactions with ease. Whether you're dealing with in-person or remote online notarizations, these tips will ensure a smoother closing experience for all parties involved.
Good Communication is Key
Effective communication is the cornerstone of any successful real estate closing. Ensure that your signers are well-informed about the process. Let them know that a Notary Signing Agent will be dispatched to their location for the transaction. Clear communication can alleviate anxiety and confusion, leading to a more positive experience for everyone involved.
Answer All Questions in Advance
Before the signing make sure you have answered all the signer's questions and concerns, especially about the financial part of the signing, this is vital to have a successful signing because you avoid delays while signing and ensure the notary will meet the cut-off time, and you'll get originals on time.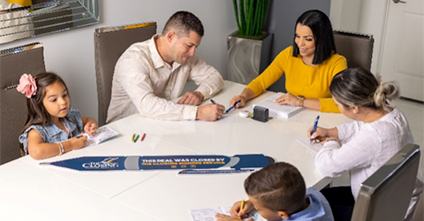 Schedule Notaries in Advance
One of the most common hiccups in the closing process is a last-minute scramble to secure a notary. To prevent this, make sure to schedule your mobile notary or Remote Online Notary (RON) well in advance, whenever possible. Adequate time for scheduling ensures that the notary will be available, reducing the chances of delays.
Hire An Accountable Signing Service
At The Closing Signing Service, we understand that emergency closings happen from time to time, and this is where you must count on a reliable and accountable signing service. By partnering with us you ensure your signers will be taken care of with professionalism and in a timely manner. Just send us an email with all details and documents and we will get a notary for you right away!
Prepare Documents Early
Having all necessary documents ready in advance is crucial. This allows time for any last-minute revisions or corrections, ensuring a smoother signing process. It's also helpful to provide a copy of the docs to your clients so they know what to expect and you can address any questions prior to the signing.
Share Signing Details
The signing service and notary will need all pertinent details to perform their duties efficiently. Make sure you provide the signer's name, phone number, signing location, and date and time well in advance. Having this information at hand helps the notary plan their travel and work effectively. Include any special instructions that are relevant to your signing such as: sign in blue ink, 2 forms of ID required, print in letter size, tell the signing service if the signer will be able to provide a witness or the notary must bring the second with them.
Emergency Contact Information
In case of unexpected issues or last-minute questions, it's vital to have a direct line of communication with the involved parties. Share a phone number where you can be reached for emergencies, even during off-hours. Quick resolution of unforeseen problems can make a huge difference in a smooth closing.
Plan for Contingencies
Real Estate Transactions can be unpredictable, and sometimes they occur in remote locations where notaries may not be readily available. To mitigate this, plan for contingencies. Be ready to consider alternative signing methods such as Remote Online Notarization (RON) if traditional notarization proves difficult. Additionally, discuss potential extra fees for travel or other expenses that may arise during the process.
Preparedness is the key to success in real estate closings. By following these tips and maintaining open lines of communication, you can significantly increase the chances of a smooth and stress-free closing process. Your clients will appreciate your professionalism, and you'll earn a reputation for making the complex world of real estate transactions more manageable.
Hiring The Closing Signing Services allows you to focus on more important tasks and duties, we will hire a mobile closer and oversee the entire transition making sure the notary confirms the appointment, reviews the documents prior to the signing, goes to the signing location, provides scan backs and drops off on time. Send us an email today to scheduling@theclosingsigningservice.com and get a quote for your mail away closings and remote online notarizations!