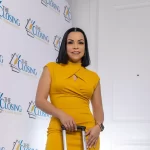 Why do I need a mobile notary for my Real Estate Closings?
November 20, 2023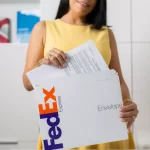 The Crucial Role of Apostille Services in International Transactions
November 22, 2023
Embarking on a career as a Notary Signing Agent (NSA) opens doors to a unique and in-demand profession in the world of notarial services. In this comprehensive guide, we'll walk you through the step-by-step process of becoming an NSA, offering valuable insights and tips to help you navigate this rewarding journey.
1. Understanding the Role of a Notary Signing Agent
Let's start by understanding what a Notary Signing Agent does:
Defining the Notary Signing Agent:

At its core, a Notary Signing Agent is a commissioned notary public with additional specialized training to handle the signing of loan documents. Unlike traditional notaries who primarily witness the signing of documents, Loan Signing Agents go a step further by guiding individuals through the intricacies of Loan and Real Estate paperwork. This additional layer of expertise is particularly vital in the complex landscape of legal and financial transactions.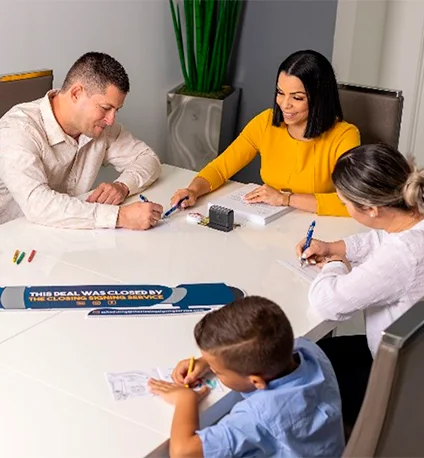 Facilitating Loan Signings

One of the primary responsibilities of a Notary Signing Agent is to facilitate loan signings. As individuals embark on significant financial endeavors, such as purchasing a home or refinancing a mortgage, Loan Signing Agents, step in to ensure the proper execution of the associated documents. Their role extends beyond the typical notarial duties, encompassing a comprehensive understanding of loan documents and the ability to clarify any queries that may arise during the signing process.

Navigating Real Estate Transactions

In the realm of Real Estate transactions, where precision is a must, Notary Signing Agents play a critical role. Whether it's the sale, purchase, or refinancing of property, these professionals act as a guiding force, verifying the identities of the parties involved and witnessing the signing of pertinent documents. The precision required in real estate transactions demands a keen eye for detail, a quality NSAs consistently bring to the table.

Attention to Detail and Legal Compliance

What sets Notary Signing Agents apart is their unwavering commitment to attention to detail and strict adherence to legal requirements. In the fast-paced world of loan signings and real estate transactions, overlooking even the smallest detail can lead to serious consequences. Loan Signing Agents meticulously ensure that all documents are accurately signed, dated, and notarized, mitigating the risk of errors that could potentially derail the entire transaction. This includes reading the title company's instructions and signing service instructions on every single closing.
2. Meeting Basic Requirements
Starting a career as a Notary Signing Agent involves meeting foundational requirements that serve as the bedrock for this crucial role. In this segment, we'll look into the essential prerequisites, offering guidance on what it takes to become a commissioned Notary Signing Agent.
Becoming a Commissioned Notary Public

The first step on the journey to becoming a Notary Signing Agent is obtaining a commission as a Notary Public. This involves completing the necessary training and fulfilling the specific requirements set forth by your state. The Notary Public is entrusted with the responsibility of verifying the identity of the signers and deterring fraud, laying the groundwork for the additional responsibilities of a Notary Signing Agent.

Meeting Age and Residency Requirements

Basic eligibility criteria include meeting age and residency requirements mandated by your state. Typically, individuals must be at least 18 years old and legal residents of the state in which they seek a notary commission. These fundamental prerequisites ensure that candidates have reached the age of legal responsibility and are rooted in the community they serve.

Maintaining a Clean Criminal Record

Integrity is a priority in the realm of notarial duties. As such, a clean criminal record is often a non-negotiable requirement for aspiring Notary Signing Agents. Yearly background checks are conducted to ensure that individuals entrusted with the responsibilities of this role exhibit the highest standards of trustworthiness and ethical conduct.

Obtaining or Renewing YouI kmor Notary Commission

Completing Notary Training Once eligibility criteria are met, aspiring Notary Signing Agents often need to complete state-mandated training. This training provides a comprehensive understanding of notarial duties, legal requirements, and the nuances of loan signings and real estate transactions. Many states offer both online and in-person training options to accommodate diverse learning preferences.

Educational Requirements and Training Programs

Discuss the educational component of becoming an NSA. Highlight the importance of taking notary training courses, specifically those geared towards loan signings. Provide recommendations for reputable training programs and resources that can enhance your skills. Don't forget to check our blog about training and certification here.

Obtaining Notary Supplies

Detail the essential supplies every NSA should have in their toolkit. This includes notary stamps, journals, and any specialized tools required for loan signings. Offer tips on finding quality supplies and maintaining a professional appearance during signings.

Networking and Building Professional Relationships

Explore the significance of networking in the NSA profession. Offer tips on connecting with local real estate professionals, title companies, signing services, and loan officers to establish a robust network that can lead to consistent signing opportunities.
3. Navigating the Loan Signing Process
Embarking on the journey of a Notary Signing Agent involves mastering the intricacies of the loan signing process. In this segment, we'll take a deep dive into the essential steps, offering insights on efficiently managing time, maintaining accuracy, and adeptly handling unexpected challenges.
Receiving the Assignment

Upon receiving the signing assignment, the first step is to review the details carefully. Understand the scope of the signing, the type of loan documents involved, and any specific instructions from the hiring party. Timely communication with the involved parties ensures clarity and sets the stage for a smooth process.

Tip:

Make sure you have enough time on your calendar to take the assignment, do not overbook yourself with signings.

Confirming the Signing Appointment

Efficiently coordinate with all parties involved to schedule the signing appointment. Consider the preferences and availability of the signers, adjusting for their convenience. Clear communication about the date, time, and location of the signing helps establish a positive rapport with the clients.

Tip:

always confirm the date, location, time, ask the signer if their ID is valid and if your documents require witnesses, ask if they have someone available. Usually warranty deeds, affidavits, and mortgages will require witnesses.

Document Preparation

Thoroughly prepare the necessary documents for the signing appointment. Ensure that all pages are in order, signatures, and dates are appropriately placed, and there are no missing elements. Attention to detail at this stage is critical for a seamless signing experience.

Tip:

Always check the witness requirements. If the signer does not have a witness available and you see on the documents that there are witness lines, get a witness, and contact the signing service for your witness fee to be added.

Managing Time Effectively

Time management is a cornerstone of successful loan signings. Plan your schedule to accommodate the signing appointment, allowing for any unforeseen delays. Arrive early to the signing location, creating a professional and organized atmosphere that instills confidence in the signers.

Tip:

delays can happen, so make sure you let the signers and signing service know if you will be late for your appointment.

Conducting the Signing

During the signing, guide the signers through each document, explaining key points and ensuring their understanding. Maintain a calm and professional demeanor, addressing any questions that may arise. Emphasize the importance of accuracy while fostering a comfortable and cooperative atmosphere.

Tip:

never provide legal advice, if any questions about the documents arise, contact the hiring company right away.
4. Notarization and Document Handling
Execute notarizations with precision, adhering to legal requirements. Double-check that all necessary signatures and notarizations are completed accurately. After the signing, securely handle and package the documents for prompt return to the hiring party or designated destination.
5. Keep an open and clear communication
Always communicate effectively with the signing service, either by email, phone, or secure platform. Clear and open communication will provide a comfortable signing experience.
Becoming a Notary Signing Agent is a journey that combines expertise in notarial services with the unique demands of the real estate and lending industries. By following this comprehensive guide and embracing the tips provided, you'll be well-equipped to embark on a fulfilling career as an NSA, navigating the notarial waters with confidence and success.
If are a Notary Signing Agent and would join our team, please email us at scheduling@theclosingsigningservice.com
If are a new Loan Signing Agent forget to visit our blog under notary tips & information to learn more, click here.
If you are looking for training click the following link http://loansigningsystem.com/?afmc=1tr for a comprehensive loan signing agent course.
Becoming a Notary Signing Agent is a journey that combines expertise in notarial services with the unique demands of the real estate and lending industries. By following this comprehensive guide and embracing the tips provided, you'll be well-equipped to embark on a fulfilling career as an NSA, navigating the notarial waters with confidence and success.
If you are looking for mentorship send an email to melina@theclosingsigningservice.com