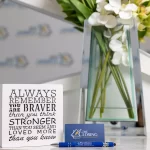 The Essential Role of Bilingual Notaries
October 2, 2023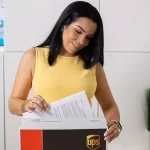 Navigating the Melody of Shipping Labels: A Crucial Note for Your Real Estate Transactions
October 5, 2023
As we all know, Notary Signing Agents serve as intermediaries who ensure that all documents are executed properly and legally binding during the closing process. While some may question the necessity of training and certification for Loan Signing Agents, in today's blog we want to share why it's not just beneficial but essential. We will also provide official links to where you can get trained and certified as a Notary Signing Agent (Loan Signing Agent) to excel in this career and make every closing a successful signing.
1. The Growing Demand for Notary Signing Agents
The Mortgage industry is highly competitive, and clients demand flawless transactions. All notary closers must meet these expectations. As the complexity of mortgage closings continues to rise, the demand for highly skilled and certified Loan Signing Agents is increasing. This is where training and certification come into play.
2. The Importance of Proper Training
Avoid Costly Errors:

Real estate transactions involve a myriad of legal documents, and even a minor error can lead to delays, disputes, or even legal consequences. Proper training ensures that you have the knowledge and skills to handle these documents flawlessly.

Enhance Your Credibility:

Clients, lenders, and title companies prefer working with notary signing agents who are certified. Certification acts as a testament to your competence and commitment to the profession, making you a more appealing choice.

Stay Update:

Real estate laws and regulations are subject to change. Certified notary signing agents receive ongoing education to stay current with the latest developments in the industry.
3. Access to Exclusive Opportunities
Higher Earnings:

When a Loan Signing Agents is trained and certified this helps building trust with clients, which eventually leads to an increasing the orders and the earnings.

Preferred Partnerships:

Lenders and title companies are more likely to partner with certified agents due to the reduced risk of errors and increased efficiency.
4. Official Links for Training and Certification
Now that you understand why training and certification are essential, here are official links to reputable organizations where you can get trained and certified as a notary signing agent:
Being a certified notary signing agent is a rewarding and lucrative career choice. However, to truly excel and meet the demands of clients and industry standards, getting trained and certified is not an option but a necessity. With the right education and certification, you'll not only enhance your skills but also open doors to better opportunities and higher earnings. So, take the leap and embark on your journey towards becoming a certified notary signing agent today.
At The Closing Signing Service, we preferred to work with certified and trained so remember, to visit the official links provided above to guide you in obtaining the necessary training and certification to thrive in this dynamic industry.