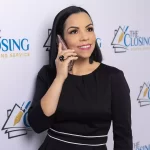 The Importance of Keeping Your Phone Handy: Tips for to Succeed as a Notary Signing Agent
September 21, 2023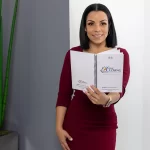 Mastering Signing Instructions: Essential for Notary Signing Agents
September 25, 2023
In the fascinating world of Real Estate, where timing and precision are vital for the success of the transactions effective communication between notary signing agents and signing services is the door for a successful closing and long-lasting business relationship. As The Closing Signing Service, we want to dive into why clear communication is a game-changer and how it can ensure seamless transactions.
Why Clear Communication Matters:
Clear communication will take all parties to success, there can be last minute changes, signers request that the Title Agent, Real Estate Attorney or Signing Service might not be aware of, That's when the Notary Signing Agent plays a critical role keeping everyone notified thru all available communication channels. Do not limit yourself to phone calls, you can use emails, sending notes directly from the platform used by the Signing service, email, or text messages if the Signing Service allows them.
1. Confirm Signing Location and Time:
One of the first critical details is the signing location and time. Notary Signing Agents must call the signers immediately after they receive an order to confirm the appointment and make sure you have GOT the right date, time, and location. Any last-minute changes to these can disrupt the entire process. NSA must promptly inform the signing service about any changes to ensure everyone is on the same page.
2. Requests to Cancel or Reschedule:
Sometimes, unforeseen circumstances arise, leading to a need to cancel or reschedule a signing. Efficient communication enables signing services to make necessary adjustments without causing unnecessary delays. Keywords: "cancel real estate signing," "reschedule notary appointment."
3. Refusal to Sign Documents:
Occasionally, signers may refuse to sign documents, which can be a challenging situation. Timely reporting of such issues allows signing services to address concerns and find solutions promptly. Do not ever leave the closing table without approval. Keywords: "signing refusal resolution," "document signing challenges."
4.Keep your Orders Updated:
We, at The Closing Signing Service, use our own platform, so make sure you keep your order updated! If you confirmed the appointment, send your confirmation report immediately, if the closing was completed send your completion report right away and include any relevant details on your reports. We love hearing from our notaries and having a clear communication!.