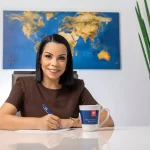 The Importance of Using a Professional Apostille Service
November 7, 2023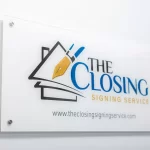 The Symbiotic Relationship: How Title Companies/Real Estate Attorney's Offices and Signing Services Work Together
November 9, 2023
Real Estate Closings are critical moments in the home buying and selling process, and notary signing agents play a vital role in ensuring the smooth execution of these transactions. As a Loan signing agent, your attention to detail, professionalism, and ability to navigate complex paperwork are essential. To help you excel in your role and contribute to a successful closing, we've compiled a list of top tips:
Know the Documents Inside and Out:
Familiarize yourself with all the documents involved in each closing process, from loan applications to deeds and disclosures. Understanding their purpose and contents is crucial. Remember you need just to explain briefly the documents do not provide any legal advice; just stick to explaining what each document represents to the signers.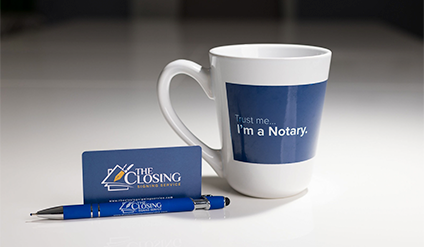 Double-Check IDs and Signatures:
Verify the identities of all parties involved and ensure that signatures are accurate and consistent with the provided identification. Make sure the IDs are in compliance with your notary laws and confirm with your signing instructions if 2 forms of IDs are required.
Create a Professional Atmosphere:
Professionally present yourself by dressing appropriately and maintaining a calm and organized demeanor during the singing.
Confirm Signer Understanding:
Explain the key points of each document to signers, ensuring they understand the terms and obligations they agree to.
Always keep an Open Communication:
If any questions arise during the signing, especially financial questions, contact the signer's agent or Title Company to clarify any doubts, do not discuss the numbers with the signers or provide any legal advice. Go check our entry about the importance of keeping an open communication by clicking here
Stay Neutral and Impartial:
Avoid offering legal advice or opinions. Your role is to witness signatures and ensure compliance with legal requirements.
Bring Essential Supplies:
Ensure you have all necessary supplies, including pens, stamps, seals, and a mobile notary journal, to prevent any delays or interruptions.
Pro tip:
Having a mobile setup can be a game changer for your notary career! Click here to find out why.
Stay Updated on Regulations:
Stay informed about local and state notary laws and regulations, as well as any industry-specific requirements related to Real Estate Transactions.
Plan for Contingencies:
Have a plan in place for handling unexpected situations, such as missing documents or signers who arrive unprepared.
Be Punctual:
Arrive at the signing location early to set up and review documents, ensuring a timely start to the closing. We understand that delays can happen from both ends of the transaction, make sure if you are running late for any last-minute changes, you call the signing service and follow the instructions.
Stay Organized:
Keep all documents in order and properly labeled, making it easier to locate and reference specific forms during the signing. At The Closing Signing Service, we provide all our notaries with a check list to help you stay organized, make sure you print it and check all the steps to prevent the most common mistakes.
Maintain Confidentiality:
Protect the privacy and security of sensitive information and adhere to all privacy regulations.
Handle Rejections Professionally:
If any issues arise during the signing or if a document is rejected, remain calm and professional while assisting in resolving the matter. Contact the signing service right away for instructions on how to proceed and make sure you send all details in writing as well.
Continuous Education:
Invest in ongoing education to stay updated on industry best practices and changes in notarial laws and procedures. The Real Estate Industry is a dynamic field and is constantly growing and changing, make sure you stay up to date with technology trends that could be implemented in your signing and industry changes.
Pro tip:
go check our blog about the importance of certified notaries here to find out where you can get continues training.
By following these tips, Notary Signing Agents can play a pivotal role in ensuring the success of Real Estate Closings. Your professionalism, attention to detail, and commitment to compliance contribute to comfortable signings and positive closing experience for all parties involved and pave the way for successful Real Estate Transactions.
Remember, all Notary Closers, you are a vital part of the closing process, and your dedication to these principles can make a significant difference in achieving successful and stress-free closings. At The Closing Signing Service, we make sure to provide all our Loan Signing Agents partners with the resources they need such as a notary checklist, written instructions available via email, and the signing platform to ensure a successful signing from coast to coast!
At The Closing Signing Service, we provide you with a professional, safe, and convenient apostille process, just send us an email and let our team take care of it! scheduling@theclosingsigningservice.com