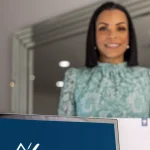 Common Mistakes in Real Estate Closing Signings: How Notaries Can Avoid Them
November 2, 2023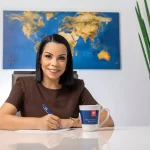 The Importance of Using a Professional Apostille Service
November 7, 2023
In the intricate world of Real Estate Transactions, the role of a notary public cannot be underestimated. Notaries play a crucial part in ensuring the legality and authenticity of important documents, making them an indispensable component of a smooth and secure Real Estate Closing. However, not all notaries are created equal, and selecting the right one is paramount. Here, we'll delve into the top qualities you should seek when choosing a reliable notary, as viewed through the lens of The Closing Signing Service.
1. Training and Certification
One of the primary qualities to look for in a notary is proper training and certification. Trained notaries are well-versed in the various notarization processes, which is essential for ensuring the accuracy and legality of your documents. At The Closing Signing Service, we prioritize notaries who have undergone thorough training and possess up-to-date certifications, as this guarantees that they are equipped with the knowledge and skills needed to handle your documents with the utmost care.
Visit our blog about the importance of certified notaries lo discover here you can get training and certification, click here!
2. Updated Credentials
The world of notary services is not static. Laws and regulations can change over time, and it's crucial that the notary you choose is aware of and complies with the latest legal requirements. When you work with The Closing Signing Service, you can rest assured that the notaries we recommend are dedicated to staying informed about any changes in the notary landscape. Their commitment to keeping their credentials current is a testament to their professionalism and reliability.
3. Background Checks
The security and confidentiality of your sensitive documents are of utmost importance. Trustworthy notaries understand this and take steps to ensure that they maintain a clean and reliable record. As part of our rigorous selection process at The Closing Signing Service, we conduct background checks on our notaries to verify their integrity and trustworthiness. This extra layer of protection ensures that your documents are in safe hands.
Don't forget to check our blog about background checks!
4. Attention to Detail
Real Estate Transactions involve a multitude of documents, each of which must be handled with precision and attention to detail. A reliable notary understands the importance of getting every detail right. Their meticulous approach to the notarization process helps prevent errors that could lead to costly delays or legal complications.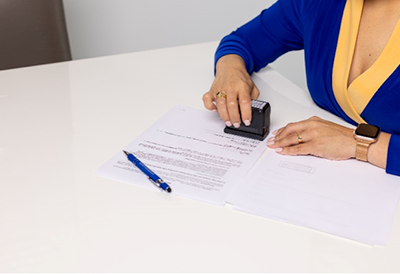 5. Exceptional Communication Skills
Effective communication is key to a successful notarization. A reliable notary should be able to explain the notarization process clearly to the parties involved and address any questions or concerns that may arise. This ensures that all parties understand the significance of the documents they are signing and helps prevent potential misunderstandings.
At The Closing Signing Service, we love having clear and open communication with our notaries and clients, this is because we strongly believe that communication is the key factor for a successful signing and comfortable closing experience. Check our block about clear and open communication by clicking here!
The qualities mentioned above are the cornerstones of a reliable notary. When you choose a notary from The Closing Signing Service, you can be confident that they have met these criteria and are dedicated to upholding the highest standards in the industry. With trained and certified notaries, updated credentials, stringent background checks, an eye for detail, and excellent communication skills, our notaries are committed to ensuring a seamless and secure Real Estate Closing experience for all parties involved.
Your choice of notary can make a world of difference in the success of your Real Estate Transaction. Trust the experts at The Closing Signing Service to connect you with notaries who embody these top qualities, ensuring a hassle-free closing process.