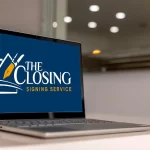 Enhancing Electronic Signings with Blockchain Technology in Remote Online Notarizations
October 13, 2023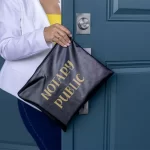 Top Qualities of a Reliable Notary: What to Look for in a Signing Agent
November 6, 2023
Mortgage closings are a critical juncture in property transactions. They involve a myriad of legal documents and significant financial transactions. The role of a Loan Signing Agent in these proceedings is vital, as they ensure the legality and authenticity of the documents. However, like any profession, notaries can make mistakes, which can have far-reaching consequences. In this blog, we will look into some of the most common mistakes made by notaries during real estate closings and provide insights on how to avoid them.
Mistake 1: Failing to Verify Signer's Identity
One of the fundamental duties of a notary is to verify the identity of the individuals signing the documents. Failing to do so can lead to fraudulent transactions and legal disputes down the road. To avoid this mistake, notaries should always ask for a valid government-issued photo identification, such as a driver's license or passport, from the signers. Ensure that the name and photo on the ID match the name and appearance of the signers.
Loan Signing Agents should also verify that the document's content matches the information provided by the signers to avoid errors.
Make sure you always check the specific title instructions for each transaction you handle, some title will ask for 2 forms of IDs.
Mistake 2: Not Checking the Document for Completeness
Sometimes, notaries may overlook crucial details in the documents they are notarizing. It's essential to review the document thoroughly, checking for missing signatures, dates, or other essential elements. Before dropping off the documents at FedEx or UPS.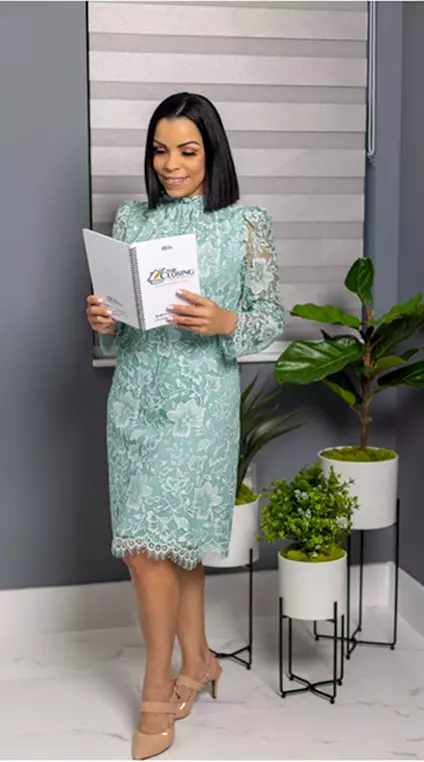 Mistake 3: Misidentifying the Type of Notarial Act
Different notarial acts require different procedures. Notaries need to be well-versed in the types of notarial acts they are performing. For example, acknowledging a signature is different from administering an oath or performing a jurat. Mixing up these acts can lead to the document's invalidation. To avoid this mistake, always double-check the type of notarial act required for each document.
Mistake 4: Neglecting to Record Notarial Acts
In many jurisdictions, notaries are required to maintain a notarial journal where they record each notarial act. Failing to keep accurate records is a significant mistake. Not only does it violate legal requirements, but it also makes it difficult to trace transactions in case of disputes. To avoid this error, maintain a meticulous notarial journal and ensure it complies with local regulations.
Mistake 5: Ignoring the Signer's Willingness
Notaries must ensure that signers are willingly and knowingly executing the document. Sometimes, signers may be under duress or pressure, which can invalidate the transaction. To avoid this mistake, engage in a brief conversation with the signer, asking if they are signing the document of their own free will and understanding its contents.
Mistake 6: Using an Expired Commission
Notaries must work within the validity of their commission. Using an expired commission is a severe mistake that can nullify the notarization. Always keep track of your commission's expiration date and renew it well in advance to avoid this error.
Mistake 7: Not Following Witness Requirements:
This mistake is the most common in Real Estate Closings, Loan Signing Agents tend to do not fulfill the requirements of 2 witnesses on either mortgages or deed, we understand that some estates do not require witnesses on the mortgage, however every title company works differently and we need to ensure we follow their special instructions, if they need 2 witnesses on the mortgage then we need to follow that instruction.
Pro tip: Do not forget that witnesses must sign and print their names.
Mistake 8: Not Reading the Instructions:
We understand that as a Loan Signing Agent you are on the road and always rushing from one signing to another, having a successful signing is in your hands, so we strongly encourage every Notary Signing Agent to take some time and read all the instructions and if you have any questions to contact the signing service right away.
How to Avoid the Most Common Notary Signing Agent Mistakes?
The answer is simple, read all instructions prior to the signing, and contact the signing service with any questions you might have. At The Closing Signing Service provide a smooth closing process is our top priority, so we have designed a notary check list that must be printed and return with scan backs, were we cover all major mistakes to prevent them from happening.
Real estate closing signings are complex transactions that require precision and attention to detail. Notaries play a vital role in ensuring the legality of these proceedings. Avoiding common notarial mistakes is essential for maintaining the integrity of the real estate transaction and preventing legal complications. By verifying identities, checking document completeness, using the correct notarial act, maintaining accurate records, confirming the signer's willingness, checking witness requirements, and staying current on your commission, notaries can contribute to smooth and successful real estate closings.
Did you know that At the Closing Signing Service we provide all our notary closers with a notary check list to avoid these common mistakes?