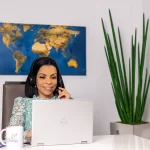 Fortress of Trust – Safeguarding Real Estate Transactions with Secure Remote Online Notarizations
August 14, 2023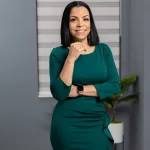 The Dos and Don'ts of Remote Online Notarizations in Real Estate Transactions!!!
August 28, 2023
Welcome Aboard to Smooth Sailing!
As a #notary, you play a vital role in guiding real estate transactions to safe harbors. We've prepared a handbook of expert #tips and best practices to ensure your journey to seamless #closings is nothing short of smooth sailing. Get ready to hoist the anchor of success and navigate the waters of real estate with confidence!
Plotting Your Course: Early Preparation
The secret to smooth sailing lies in preparation. Make sure you have all #documents printed and arrive at #signings early, and ensure all parties understand the process. You don't provide #legal advice but make sure you can explain each document correctly.
Navigating Communication Channels
Effective #communication is the wind in your sails. Keep the lines of communication with the #SigningService. Promptly respond to inquiries and maintain a proactive approach.
Steady Seas: Signing Ceremony Etiquette
As the #notary captain, it's essential to maintain a calm and #professional demeanor during the signing ceremony. Be clear in your instructions, and patiently guide signers through the process. By creating a sense of comfort, you ensure smooth waters for everyone involved.
Tackling Challenges Head-On
In the open waters of #realestate, challenges may arise. From missing documents to last-minute changes, be ready to navigate these choppy waters with grace. Keep a toolkit of solutions handy, and remember, adaptability is the compass that leads to success.
Set Sail Towards Success!
Embark on a journey of smooth sailing with our expert tips and best practices. Your real estate closings will be a breeze, leaving clients, title companies, and attorneys in awe of your skillful navigation. So, don't wait! Chart your course to success today by contacting us at 844-865-8277 or scheduling@theclosingsigningservice.com. Let's set sail towards seamless real estate closings together!