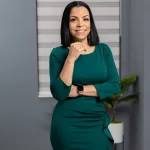 The Dos and Don'ts of Remote Online Notarizations in Real Estate Transactions!!!
August 28, 2023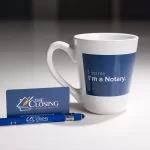 The Role of a Notary Signing Agent: Ensuring Document Security and Accuracy
September 14, 2023
Navigating the world of real estate transactions can often feel like a daunting task. The process of buying or selling a property involves numerous steps, paperwork, and potential obstacles that can make the experience overwhelming. However, with the right knowledge and guidance, you can ensure a hassle-free real estate closing that leaves you with peace of mind and a new property to call home. In this article, we will take you through the essential steps and tips for a smooth real estate closing.
Understanding the Basics of Real Estate Closings:
Before we dive into the specifics, let's start with the basics. A real estate closing is the final step in a property transaction where the buyer and seller sign all the necessary documents to transfer ownership of the property. This process involves several key players, including real estate agents, lenders, title companies, and attorneys.
The Importance of Preparation:
Gather Your Documents:

To avoid last-minute hassles, ensure that you have all the required documents, such as your ID, purchase agreement, and loan documents, well in advance.

Home Inspection:

Arrange for a thorough home inspection to identify any potential issues that may need to be addressed before closing.
Securing Financing:
Fixed vs. Adjustable-Rate Mortgages:

Explore the pros and cons of fixed-rate and adjustable-rate mortgages to choose the one that suits your financial situation best.

Pre-Approval:

Get pre-approved for a mortgage to strengthen your position as a buyer and simplify the closing process.
Title Search and Insurance:
Why It's Crucial:

Understand the significance of a title search in uncovering any potential title issues that may affect the property's ownership.

Title Insurance:

Learn about the benefits of title insurance, which protects you from unforeseen title defects.
The Closing Process:
Inspecting the Property:

Before the closing, conduct a final walkthrough to ensure that the property is in the agreed-upon condition.

Addressing Last-Minute Concerns:

If any issues arise during the walkthrough, address them promptly to prevent delays.
Signing the Documents:
Understanding Each Document:

Your closing agent will guide you through a stack of documents, so take the time to understand and ask questions about each one.

Reviewing the Closing Disclosure:

Carefully review the Closing Disclosure to verify that all terms and costs are accurate.
Post-Closing Steps:
Transfer of Keys:

Receive the keys to your new property and ensure that all utilities and services are transferred to your name.

Filing Documents:

Keep all closing documents in a safe place for future reference and tax purposes.
In conclusion, a hassle-free real estate closing is achievable with proper preparation, knowledge, and the right professionals by your side. By following the steps outlined in this guide, you can navigate the complexities of real estate transactions with ease and confidence. Remember that each real estate closing is unique, and unexpected challenges may arise. However, with the right approach and a focus on detail, you can make your real estate closing a smooth and successful experience. We, at The Closing Signing Service, will be happy to assist you with the signing process. We are experts in finding mobile notaries across the nation to close any type of real estate transactions. Call us today at 844-865-8277 or send us an email to scheduling@theclosingsigningservice.com to schedule the best Notary Signing Agent for your mortgage closings.