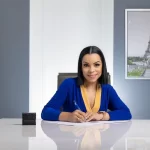 Smooth Sailing: A Notary's Handbook for Seamless Real Estate Closings – Expert Tips and Best Practices
August 21, 2023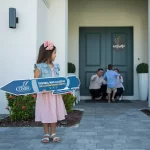 Hassle-Free Real Estate Closings: Your Ultimate Guide
September 4, 2023
Welcome to the Future of Notarizations!
In the fast-evolving world of #realestate, #remoteonlinenotarizations (#RON) is unlocking a new era of convenience and efficiency. As the captain of your real estate voyage, it's essential to be well-versed in the dos and don'ts of RON to navigate the waters of success. Join us as we set sail into the future and explore the essential #guidelines for seamless remote online notarizations in #realestatetransactions.
The Dos:
Do Your Research:
Before embarking on RON, familiarize yourself with your underwriter's requirements on the #ronplatforms that are accepted, and make sure your signers meet the requirements to pass the ID verification process based on the platform you have chosen to use.
Embrace Technology:
Make sure your #signers meet the technical requirements to do RON transactions, they must have a reliable Internet connection, and a device with a frontal camera like a tablet, mobile phone, or laptop
Verify Signer Identity:
Accurate #identityverification is crucial for the integrity of remote notarizations. Make sure they have a valid picture ID to present during the session.
Thoroughly Review Documents:
Ensure your clients review the documents to be signed prior to the session. This will help to avoid any questions during the session that could cause delays and financial impacts.
The Don'ts
Don't Cut Corners on Security:
Protect your clients' sensitive information by utilizing secure RON platforms with #encryption and data protection measures. Avoid using unsecured channels or platforms like WhatsApp or Facetime.
Don't Neglect Compliance:
Staying compliant with RON laws is paramount. Failure to adhere to state-specific regulations could invalidate notarizations and lead to legal complications.
Avoid Rushing the Process:
While RON expedites transactions, avoid rushing through signings. Take the time to explain your signings the process and what they need to provide the #notary before the session.
Don't Ignore Signer Interaction:
Maintain clear communication with signers throughout the process.
Unlock the Future of Real Estate Closings!
As the winds of change sweep through the real estate world, embrace the future of remote online notarizations with confidence. Follow the dos and avoid the don'ts to ensure smooth sailing for every transaction.
Don't wait! Sail towards the horizon of seamless RON experiences today by contacting us at 844-865-8277 or sending us an email at scheduling@theclosingsigningservice.com. Together, let's unlock the future of real estate notarizations!