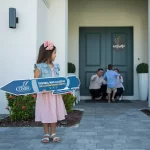 Hassle-Free Real Estate Closings: Your Ultimate Guide
September 4, 2023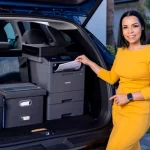 On-the-Go Productivity: How a Printer and Scanner in Your Vehicle Can Transform Your Work
September 15, 2023
The Role of a Notary Signing Agent: Ensuring Document Security and Accuracy
In today's fast-paced world, where paperwork is a crucial element in various transactions, the role of a #NotarySigningAgent has become increasingly significant. Notary Signing Agents play a vital part in ensuring the legality and authenticity of important documents, from mortgage agreements to legal affidavits. In this comprehensive guide, we will delve deep into the responsibilities, qualifications, and importance of a Notary Signing Agent.
What is a Notary Signing Agent?
A Notary Signing Agent is a commissioned #NotaryPublic with additional training and certification to handle the notarization of loan documents. These professionals are appointed by state governments and are authorized to act as impartial witnesses when documents are signed. Their primary role is to verify the identity of the signatories, ensure their willingness to sign, and confirm that the documents have been signed correctly.
The Qualifications and Requirements
Becoming a Notary Signing Agent is not an easy feat. It requires meeting specific qualifications and undergoing rigorous training to ensure they are well-prepared for their responsibilities. Here are the key qualifications and requirements:
1. Notary Public Commission
To become a Notary Signing Agent, one must first become a Notary Public. This process typically involves completing an application, passing an exam, and paying the required fees. Notaries must also be at least 18 years old and be legal residents or employed within the state where they are seeking commission.
2. Additional Training
Once commissioned as a Notary Public, individuals must undergo specialized training to become a Notary Signing Agent. This training covers the unique responsibilities and procedures associated with notarizing loan documents. It ensures that Signing Agents have a thorough understanding of the documents they will be handling.
3. Background Check
Most states require Notary Signing Agents to undergo a background check to ensure they have no criminal record that could affect their suitability for the role.
4. Surety Bond and E&O Insurance
Notary Signing Agents must also obtain a surety bond and Errors and Omissions (E&O) insurance. These provide financial protection for both the notary and the clients in case errors or negligence occur during the notarization process.
The Responsibilities of a Notary Signing Agent
Notary Signing Agents are entrusted with critical responsibilities that can significantly impact various legal and financial transactions. Here's an overview of their primary duties:
1. Identity Verification
One of the fundamental roles of a Notary Signing Agent is to verify the identity of the signatories. This involves examining government-issued identification documents, such as driver's licenses or passports, to ensure they match the names on the documents.
2. Witnessing Signatures
Notary Signing Agents must witness the signing of documents to confirm that signatories are willingly and knowingly entering into agreements. They must ensure that signatures are genuine and that the documents are completed accurately.
3. Administering Oaths
In some cases, Notary Signing Agents are required to administer oaths or affirmations to individuals signing documents. This involves solemnly affirming the truthfulness of the contents of the document.
4. Document Notarization
Notary Signing Agents apply their official seal and signature to notarize documents. This seal signifies that the document has been properly executed and is legally valid.
5. Maintaining Records
Notary Signing Agents are responsible for maintaining detailed records of all notarized transactions. These records serve as a vital paper trail, providing evidence of the notarization process and its legality.
The Importance of Notary Signing Agents
The presence of a Notary Signing Agent in various transactions is essential for several reasons:
1. Document Legitimacy
Notary Signing Agents provide an extra layer of security and credibility for documents. Their seal and signature confirm the authenticity of the signatures and the accuracy of the content.
2. Fraud Prevention
By verifying the identity of signatories and ensuring their willingness to sign, Notary Signing Agents help prevent fraud and the unauthorized use of signatures.
3. Legal Protection
Having documents notarized by a qualified Notary Signing Agent offers legal protection in case of disputes or challenges to the validity of the document. It can be crucial in court proceedings.
4. Confidence in Transactions
Clients and businesses have confidence in transactions involving notarized documents, knowing that they have undergone a thorough and impartial verification process.
Conclusion
In the world of intricate legal and financial transactions, the role of a Notary Signing Agent is indispensable. These professionals ensure the legality, security, and accuracy of documents, instilling confidence in individuals and organizations alike. With their meticulous attention to detail and commitment to upholding the law, Notary Signing Agents play a pivotal role in maintaining the integrity of important transactions.
So, the next time you find yourself in need of a notarized document, remember the invaluable contribution of a Notary Signing Agent in safeguarding your interests and ensuring the document's validity. At The Closing Signing Service, we find the right #LoanSigningAgent for you. Send us an email at scheduling@theclosingsigningservice.com or call us at 844-865-8277.