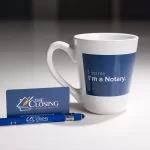 The Role of a Notary Signing Agent: Ensuring Document Security and Accuracy
September 14, 2023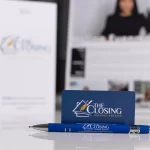 Simplifying Apostille: The Hague Conference Membership Advantage
September 18, 2023
The Mobile Office Advantage for Notary Signing Agents
At The Closing Signing Service, we love working with notaries that have their own mobile office set up, that's why on today's blog we will talk about the benefits of having a mobile office set up in your car and how this helps you to stand out.
As a Notary Signing Agent you know efficiency and mobility are key factors for the success of the transaction, the Real Estate closings industry is fast-paced, and you should be able to match that speed.
The benefits of having a mobile office set up in your car are:
Flexibility: With a mobile office, you're not tied to a desk. At the same time this offers 2 great advantages, first, you can meet the signer anywhere they are, it could be their home, office, or local café, and second this also allows you to take emergency closings and be ready at any time!
Enhanced Productivity: No more wasted time commuting. You can get more signings in a day, boosting your income and efficiency. A mobile office empowers you to optimize your daily itinerary, minimizing downtime and maximizing your earning potential.
Customer Convenience: Titles and Real Estate attorneys appreciate the convenience of a mobile office; we all know last-minute changes in the documents are a very common thing in the Real Estate industry. When you can print corrected documents right away or even at the signing locations clients will perceive your commitment to their needs, enhancing your reputation as a reliable Signing Agent.
Reduced Overheads: Say goodbye to high office rent and utility bills. A mobile office saves you money, increasing your bottom line. With fewer fixed expenses, you can allocate resources to marketing, training, or upgrading your mobile office setup.
Improved Work-Life Balance: Enjoy the freedom to set your own schedule and spend more time with loved ones. When you can scan back right after closing you can continue with your day right away instead of driving back to the office, which will consume a lot of your time.
Professionalism: Equip your mobile office with the latest technology, making you stand out as a tech-savvy and professional and trustworthy Signing Agent.
In today's competitive notary industry, a mobile office is your ticket to stand out and be a preferred notary. Investing in a mobile office in your car will take your career to a whole new level.
In conclusion, Notary Signing Agents can revolutionize their approach to client service, productivity, and work-life balance by making some changes to their cars! This mobility empowers agents to adapt to clients' needs with unprecedented flexibility and reducing closing times. So, gear up your mobile office and embark on a journey toward a more prosperous and convenient notary signing experience.
If you want to know how to set up your mobile office in your car don't forget to like this blog and stay tuned for the next post!