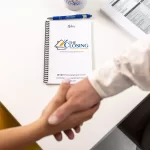 Behind the Scenes: The Vital Role of The Closing Signing Service in Real Estate Transactions
August 8, 2023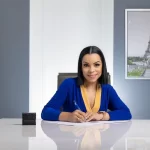 Smooth Sailing: A Notary's Handbook for Seamless Real Estate Closings – Expert Tips and Best Practices
August 21, 2023
Welcome to Our Fortress of Trust!
When it comes to #realestatetransactions, #trust is the cornerstone of a successful deal. Enter the world of The Closing Signing Service, where a fortress of trust is built through #secure #remote #online #notarizations (#RON). In this blog, we'll share the secrets behind the scenes and reveal how our cutting-edge RON technology ensures your transactions are #protected and your peace of mind is guaranteed.
Building a Fortified Foundation
#Security is our top priority, and we leave no stone unturned in safeguarding your real estate transactions. Our #RONplatforms are fortified with state-of-the-art encryption, multi-factor authentication, and strict access controls. Rest assured, your sensitive documents and personal information are kept under lock and key.
The Virtual Guardian: Remote Online Notarizations
In the digital age, convenience meets trust with remote online notarizations. Picture this: you can now #sign and #notarize documents from the comfort of your #home, #office, or even while on the go. Our expert notaries are virtually present to witness the signings, ensuring the same level of authenticity as an in-person notarization.
Unyielding Compliance
Our fortress of trust is built on a foundation of strict #compliance with state-specific #RONlaws and regulations. We stay up-to-date with the latest requirements to ensure every notarization is legally valid and indisputable.
The Key to Identity Verification
With our secure identity verification process, we confirm the identity of signers beyond a shadow of a doubt. Through advanced technology and knowledge-based authentication, we guarantee that only authorized individuals participate in the transaction.
Take the Next Step Today!
Don't leave the protection of your real estate transactions to chance! Join us within the walls of our fortress of trust and experience the ease and security of remote online notarizations. Reach out to us today at 844-865-8277 or scheduling@theclosingsigningservice.com and fortify your real estate deals with our secure #RONservices.