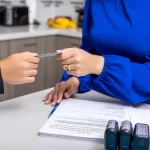 Unleash the Power of Convenience with Our Mobile Notary Signing Service!
July 31, 2023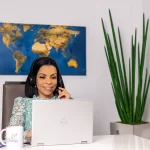 Fortress of Trust – Safeguarding Real Estate Transactions with Secure Remote Online Notarizations
August 14, 2023
Welcome to the World of The Closing Signing Service!
As you embark on your #realestate journey, there's a crucial player working tirelessly behind the scenes to ensure #smooth and successful transactions – The Closing Signing Service. We play a pivotal role in the real estate landscape, bringing #expertise, #efficiency, and trust to the closing table. Join us as we unveil the captivating world of #notarysigningservices and discover why they are the backbone of seamless real estate transactions.
Unraveling the Notary Signing Service Mystery
You may wonder, "What exactly does The Closing Signing Service do?" We are the facilitators of critical document signing in real estate deals. Whether you're a #titlecompany, a #realestateattorney, or a homebuyer/seller, notary signing services provide a bridge of trust, ensuring everything is dotted and is crossed. We specialize in handling essential documents, overseeing signings, and ensuring all parties confidently complete the process.
A Symphony of Expertise
Behind every successful #realestatetransaction is a symphony of expertise conducted by The Closing Signing Service. We boast in-depth knowledge of legal requirements and keep a vigilant eye on the ever-changing landscape of notarial laws. From escrow documents, #powerofattorneys to #loanagreements, we navigate the complexities with finesse, leaving no room for errors that could derail the closing process.
Mobilizing Notaries for Your Convenience
The true magic of The Closing Signing Service lies in our ability to provide #mobilenotary solutions. Operating #nationwide, we bring notaries directly to you, whether it's your #office, #home, or a local coffee shop. This unparalleled convenience means you can sign documents at your preferred location, saving you time and hassle.
The Digital Revolution: Remote Online Notarizations
In the fast-evolving world of real estate, The Closing Signing Service has embraced #technology to stay ahead of the curve. We offer #remote #online notarizations (#RON), where documents are #electronically #signed and #notarized from the comfort of your own space. RONs ensure faster turnaround times and wider accessibility, making them an attractive option for modern transactions.
Take the Next Step Today!
Are you ready to experience the seamless, efficient, and trustworthy world of The Closing Signing Service? Don't wait! Reach out to us now and let our dedicated team handle the behind-the-scenes magic of your real estate transaction. With our #expertnotaries and #mobilesolutions, your #closingprocess will be a breeze! Contact us at 844-865-8277 or scheduling@theclosingsigningservice.com.