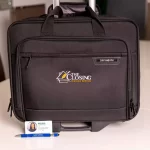 The Crucial Role of Certified Signing Agents in the Mortgage Industry
July 3, 2023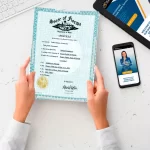 Simplifying Global Document Authentication: Introducing Apostille Services
July 17, 2023
Estate planning is a crucial aspect of securing the future of your loved ones and ensuring that your assets are distributed according to your wishes. While many people focus on creating a will or trust, another vital component of #estateplanning is #notarization. Notarization plays a significant role in validating and authenticating important #legaldocuments, adding an extra layer of protection and credibility. In this article, we will delve into the key considerations of notarization in estate planning and highlight its importance in the process.
The Purpose of Notarization:
Notarization is the process of having a document certified by a #notarypublic, an impartial and licensed official appointed by the government. The primary purpose of notarization is to prevent fraud and ensure that the document is legally binding. When a document is notarized, it serves as proof that the signatures on it are genuine, the parties involved signed willingly, and they were identified by the notary.
Key Considerations:
Validating Legal Documents:
Notarization is commonly required for various #estateplanningdocuments, including #wills, #trusts, #powerofattorney, and #healthcaredirectives. By notarizing these documents, you ensure their authenticity and increase the chances of them being upheld in court. Notarized documents hold significant weight in legal proceedings and minimize the risk of challenges to their validity.
Deterrence of Fraudulent Activities:
The presence of a notary public acts as a deterrent to potential fraudulent activities. Notaries are trained to detect signs of coercion or manipulation during the signing process. They verify the identity of the individuals involved and confirm their understanding of the document's contents. This level of scrutiny helps protect vulnerable individuals, such as the elderly, from falling victim to undue influence or fraud.
Enhancing Document Acceptance:
When dealing with estate planning, it's essential to ensure that your documents will be accepted and recognized by the relevant authorities, financial institutions, and other involved parties. Notarized documents provide an added layer of credibility and validity, making them more likely to be accepted and honored by third parties.
Preserving Document Integrity:
Notarization helps preserve the integrity of estate planning documents over time. The notary public maintains a record of the notarized documents and their signatories, creating a reliable trail of evidence. In case of any future disputes or questions regarding the document's validity, these records can be used as proof of the document's authenticity.
Compliance with State Laws:
Different states have varying requirements for estate planning documents. Some states mandate notarization for certain documents, while others may require witnesses or additional steps. Understanding the specific notarization requirements in your state is crucial to ensure compliance with the law and prevent any potential complications during the probate process.
In conclusion, Notarization plays a vital role in estate planning by validating and authenticating important legal documents. By notarizing your estate planning documents, you enhance their credibility, deter fraudulent activities, and increase the chances of their acceptance. It is essential to consult with an experienced #estateplanningattorney who can guide you through the notarization process and ensure compliance with the relevant laws and regulations. Remember, by prioritizing notarization in your estate planning, you are taking proactive steps to safeguard your assets and protect the interests of your loved ones in the future.