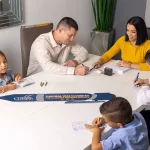 The Importance of Background-Screened Notaries in Our Signing Service
September 28, 2023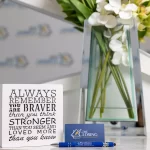 The Essential Role of Bilingual Notaries
October 2, 2023
As a Mobile Closer, attention to detail is your hallmark, and every aspect of your work contributes to the reliability and legality of Real Estate Transactions. One such detail that often goes overlooked is the choice of ink color when signing documents. In this blog post, we will talk about the reasons behind the request of using blue ink and why it matters in the world of notarizations.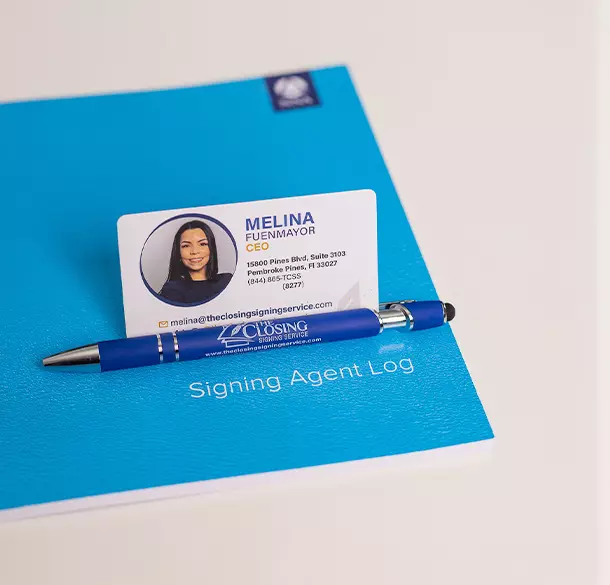 1. Legal Recognition and Tradition:
Using blue ink for notarizations is not merely a suggestion; it's a longstanding tradition grounded in legal recognition. Many jurisdictions require notaries to sign documents in blue ink to distinguish their seal and signature from other markings on the page. By adhering to this tradition, notary signing agents ensure the legal authenticity of the documents they handle.
2. Document Authenticity:
Blue ink stands out on paper, making it easier to distinguish an original signature from photocopies or scans. This is especially important in Real Estate Transactions, where the validity of documents can be subject to scrutiny. The use of blue ink adds an extra layer of assurance to the authenticity of your signature.
3. Document Tampering Prevention:
The choice of blue ink is also practical in terms of document security. Unlike black or other colors, blue ink is less prone to tampering and alterations. This can help protect the integrity of the documents you handle, reducing the risk of fraud or disputes down the line.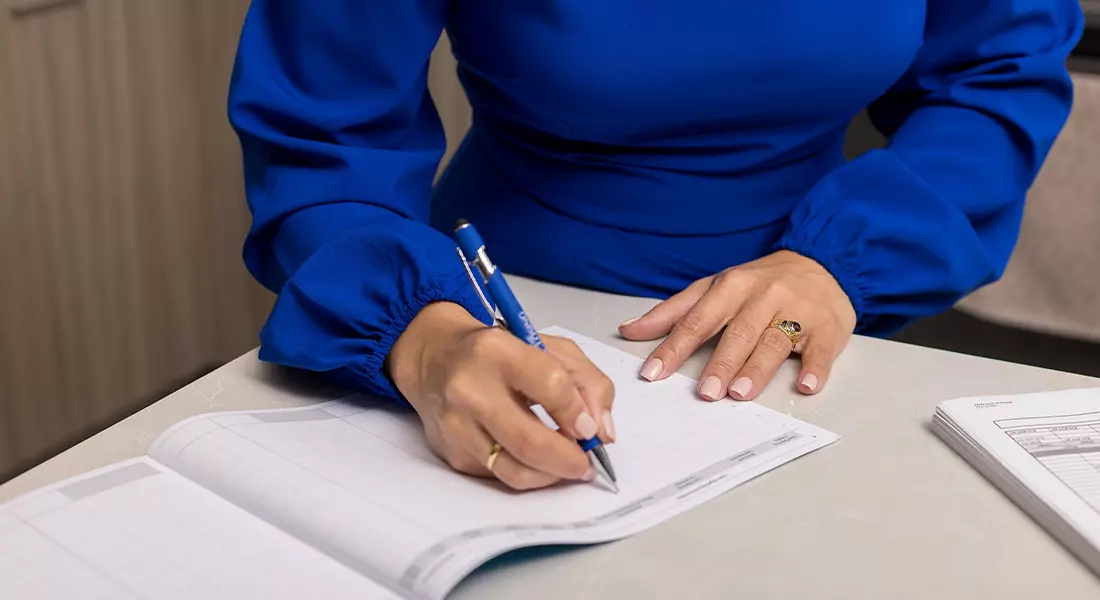 4. Professionalism and Industry Standards:
In the Mortgage Industry, professionalism is key. Using blue ink not only complies with industry standards but also enhances your professional image. Clients and partners often associate blue ink with notarizations, and your adherence to this standard can instill confidence in your services.
5. Universal Recognition:
Blue ink is universally recognized as the standard for notary signatures. When you use blue ink, you ensure consistency and conformity with industry norms, making it easier for all parties involved to recognize and accept your notarizations without question.
6. Compliance with State Regulations:
It is important to note that some states or jurisdictions explicitly require notaries to use blue ink in their statutes or regulations. Familiarizing yourself with your state's specific requirements is crucial to staying in compliance with local laws.
In the notary signing agents' industry, precision and adherence to industry standards are paramount. The choice of ink color may seem like a minor detail, but it holds significant legal and practical implications. By using blue ink when signing documents, you contribute to the authenticity, security, and professionalism of every transaction you handle. Make sure to read and follow the instructions with regard to the color of the ink.
At The Closing Signing Service, we understand the importance of even the smallest details in the notarization process. We encourage all our notary signing agents to use blue ink as a symbol of their commitment to excellence and adherence to legal standards, unless otherwise instructed by the Title Company, Real Estate Attorney, or the Lender.
For more information on best practices for notary signing agents check our blog and find more useful tips.