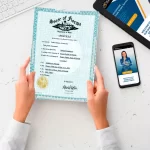 Simplifying Global Document Authentication: Introducing Apostille Services
July 17, 2023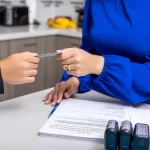 Unleash the Power of Convenience with Our Mobile Notary Signing Service!
July 31, 2023
At the Closing Signing Service, we believe in the power of love and the profound significance of joining two souls in eternal unity. That's why we are excited to introduce you to another facet of our heartfelt services – our #WeddingOfficiantServices. Allow us to guide you through a magical journey of love, commitment, and celebration as we officiate your dream wedding ceremony.
Why Entrust Your Special Day to #TheClosingSigningService?
Crafting Your #Love Story: We understand that your #lovestory is a testament to the unique bond you share with your partner. Our skilled and empathetic #weddingofficiants take the time to truly comprehend your journey together, allowing us to curate a wedding ceremony that mirrors your love, values, and aspirations. Your story will be at the heart of every word spoken and every moment cherished.
Celebrating Love's #Diversity: Love knows no boundaries, and we embrace the beautiful tapestry of diversity that love weaves. Our #weddingofficiantservices are open to all, embracing couples of different backgrounds, cultures, orientations, and faiths. We celebrate love in all its forms and delight in uniting hearts, transcending barriers, and differences.
Meticulous Attention to Detail: Your #wedding day is a mosaic of cherished moments, and our officiants leave no detail unattended. From the exchange of rings to the delivery of heartfelt vows, we meticulously plan and orchestrate each element, ensuring a seamless, enchanting, and unforgettable #weddingceremony.
Experienced Guardians of Love: Our team is experienced and knowledgeable, ensuring that the serious part of your ceremony will be properly taken care of. We honor the responsibility of uniting two souls in love, making your #specialday not just memorable but truly extraordinary.
How to Get Started:
If you are a #weddingplanner looking to provide your clients with peace of mind by having an experience officiant just sent us an email to scheduling@TheClosingSigningService.com our team will be delighted to guide you thru the process. If you are planning your wedding alone let us take some stress off of your shoulders together, we will weave the #magic that will make your wedding #daydreams come true.
In conclusion, at #TheClosingSigningService, we wholeheartedly believe in the power of love and the magic that comes with uniting two hearts as one. Our Wedding Officiant Services are dedicated to crafting unforgettable ceremonies that honor your unique love story, your values, and your dreams. Let us be the guardians of your love, guiding you towards a future filled with #joy, #love, and cherished #memories.