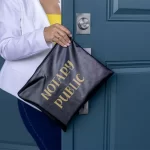 Top Qualities of a Reliable Notary: What to Look for in a Signing Agent
November 6, 2023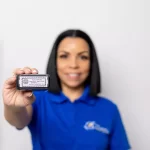 Top Tips for Successful Real Estate Closings: A Guide for Notaries
November 8, 2023
When it comes to handling important documents for international use, there's no room for errors or uncertainties. Whether you're dealing with business contracts, legal agreements, academic transcripts, or personal records, having the right paperwork is crucial. This is where professional apostille services come into play. In this article, we'll explore the significance of using a professional apostille service and the many advantages it offers.
1. Expertise and Knowledge
Professional apostille services specialize in navigating the complexities of document authentication. They have a deep understanding of the unique requirements and regulations associated with apostilles, which can vary from country to country. This expertise ensures that your documents are properly processed, saving you time and stress.
2. Ensuring Compliance
International document legalization can be a maze of rules and regulations. A professional apostille service knows exactly what is needed for each document and destination. They help ensure that your documents meet all the specific requirements, preventing potential rejections, delays, or the need for costly corrections.
3. Convenience
One of the most significant benefits of using a professional apostille service is convenience. They handle the entire process on your behalf, from document collection to submission, so you can focus on other important matters in your life or business. This service is particularly valuable for busy professionals, students, and individuals with tight schedules.
4. Time and Cost Savings
Professionals apostille services are experienced in streamlining the process. They know where to go, what to submit, and how to expedite the authentication of your documents. By using their services, you can save valuable time and potentially reduce costs associated with incorrect submissions.
5. Avoiding Language Barriers
Dealing with documents from different countries can lead to language barriers and misunderstandings. A professional service is equipped to handle documents in various languages and can provide accurate translations when needed, ensuring your documents are correctly processed.
7. Global Reach
Whether you need documents apostille for use in a neighboring country or on the other side of the world, professional services often have a global network and can facilitate the apostille process for documents destined for various countries.
The importance of using a professional apostille service cannot be overstated. Their expertise, attention to detail, and commitment to convenience make them an invaluable partner when you need to ensure the authenticity of your documents for international use.
Avoid the potential pitfalls of attempting to navigate the apostille process on your own and trust the experts to handle this vital task. When you do, you'll have peace of mind knowing that your documents are in capable hands, making your international endeavors more seamless and successful.
At The Closing Signing Service, we provide you with a professional, safe, and convenient apostille process, just send us an email and let our team take care of it! scheduling@theclosingsigningservice.com